Bravo's Garden State ladies have been mixing it up, throwing wine glasses—and tables—for eight, going on nine seasons of The Real Housewives of New Jersey.
The show started about family, the Laurita-Manzo clans back in 2009, and over the years has evolved to focus on the Gorga-Giudice families. Over the years, Housewives have come and gone, and returned, only to leave again, but Teresa Giudice has remained a constant.
With season nine premiering on Wednesday, Nov. 7, it's time to take a look back at the ladies who once opened their lives to camera crews and showed audiences what Jersey Strong looks like. Yep, it's The Real Housewives of New Jersey: Where are they now? time. Some ladies stayed in the TV game, others turned to charity work and then there are the business ventures, from popcorn to soap.
Below, find out what your favorite former RHONJ star is up to now.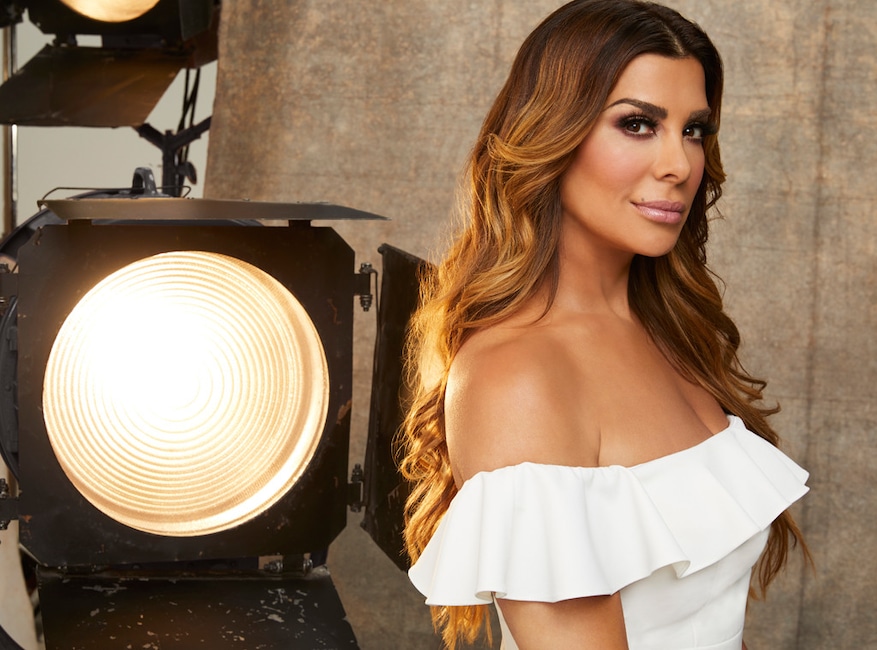 Bravo
Siggy Flicker

Siggy Flicker served in the RHONJ trenches for seasons seven and eight of the Bravo reality series. She clashed with newcomer Margaret Josephs and then decried the editing during the eighth season and said she was leaving. Since leaving the show, Siggy has worked on her philanthropy, working with the likes of World Jewish Congress and organization Stand With Us.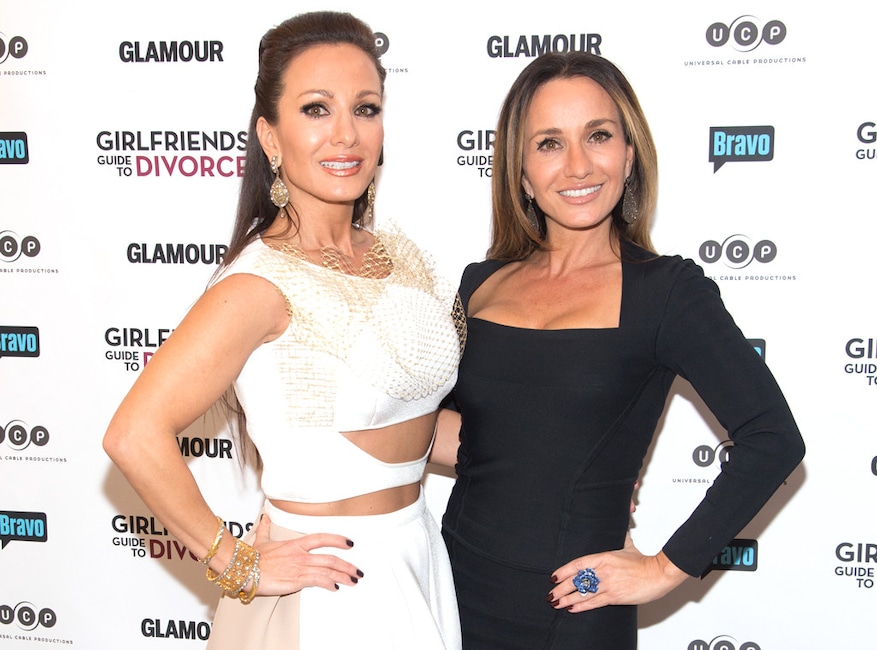 Mike Pont/Getty Images
Teresa Aprea and Nicole Napolitano

Nicole Napolitano and twin sister Teresa Aprea joined the show in season six, but only lasted for a season. The twins returned in a guest capacity in season six, but they haven't been seen on the show since. Nicole and Teresa went on to host a podcast titled Girls in Heels.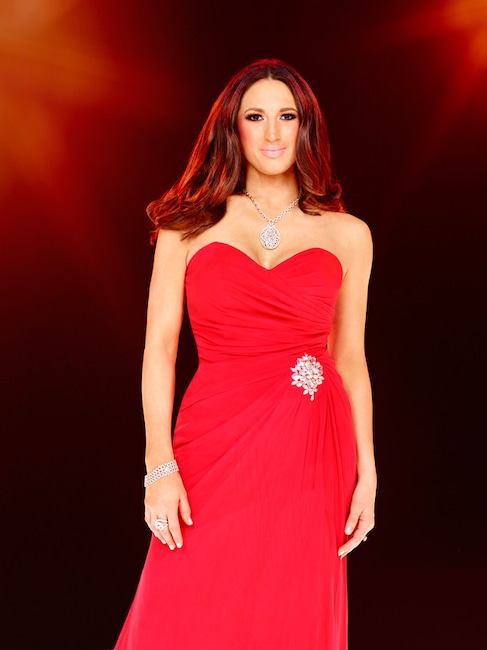 Bravo
Amber Marchese

Amber Marchese joined The Real Housewives of New Jersey for season six and quickly brought the drama along with polarizing husband Jim Marchese. After leaving the show, Amber announced in 2015 that she was battling breast cancer once again, and in 2016 revealed a lyme disease diagnosis. She and Jim appeared on the reality series Marriage Boot Camp in 2016 and were involved in a headline-making incident on Virgin Airlines that later became a lawsuit. After a judge ruled Joe Giudice would be deported, Amber spoke out, saying she feels for the kids the Giudice kids.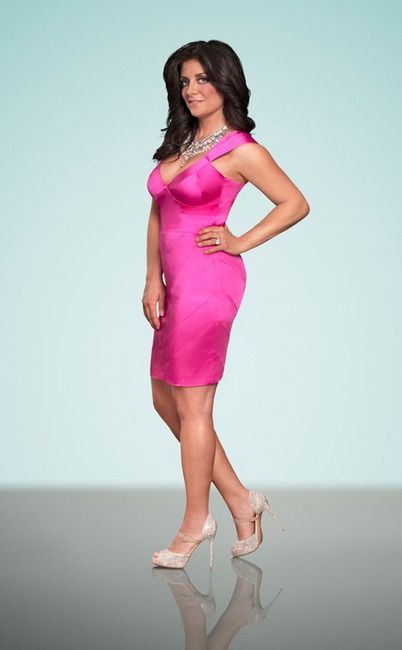 Bravo
Kathy Wakile

Cousin of Teresa Giudice, Kathy Wakile joined RHONJ in season three. She left the show as a main cast member after season five, but returned as a "friend" for seasons six and seven. Kathy launched several products while on the show, including a cannoli kit, and wrote a cookbook, Indulge: Delicious Little Desserts That Keep Life Real Sweet. In 2017, Kathy and husband Rich opened a pizza restaurant in New Jersey called Pizza Love.
Kathy's relationship with her cousin Teresa certainly has had its ups and downs and in early 2018 she told Bravo there was no relationship between the two. "At this point, there really isn't any relationship," Kathy told The Daily Dish. "And I keep so busy with my family, with my kids. When you have adult kids, it's not like when they're younger and you schedule their day. Their day is scheduled, and then you schedule your day around when you're gonna see your kids. So with our travel schedule, our pizzeria that we opened up, the restaurant keeps us busy, there really isn't any time for anything else."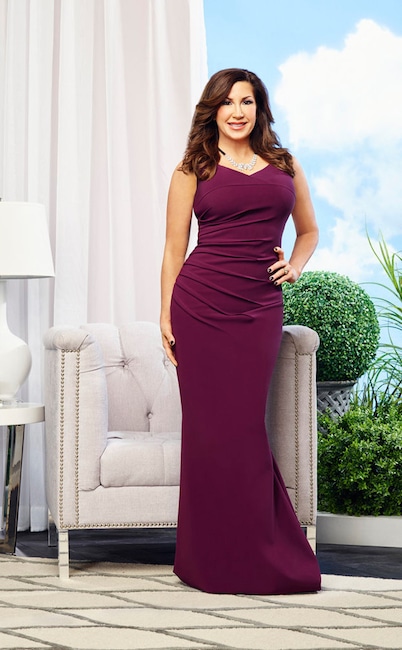 Bravo
Jacqueline Laurita

An original cast member of The Real Housewives of New Jersey, Jacqueline Laurita appeared in seasons one-five as a main cast member. For season six she recurred as a "friend" and then returned full-time in season seven before exiting the show completely. Much of her storyline involved her familial relationships with sister-in-laws Caroline Manzo and Dina Manzo, and friend Teresa Giudice. Jacqueline and Teresa had a falling out, but when Jacqueline returned to the show in season seven after Teresa was released from prison, the two mended fences…for a short time. They're no longer friends.
In 2016, Jacqueline cowrote Get It!: The Busy Girl's Guide to Getting Your "It" Together: A Beauty, Style, and Wellness Book. The reality star has also been a vocal advocate for autism awareness and research. She and husband Chris Laurita operate The Little Kernel, a popcorn company that donates portions of its proceeds to Generation Rescue, an organization the provides treatment assistance to families affected by autism.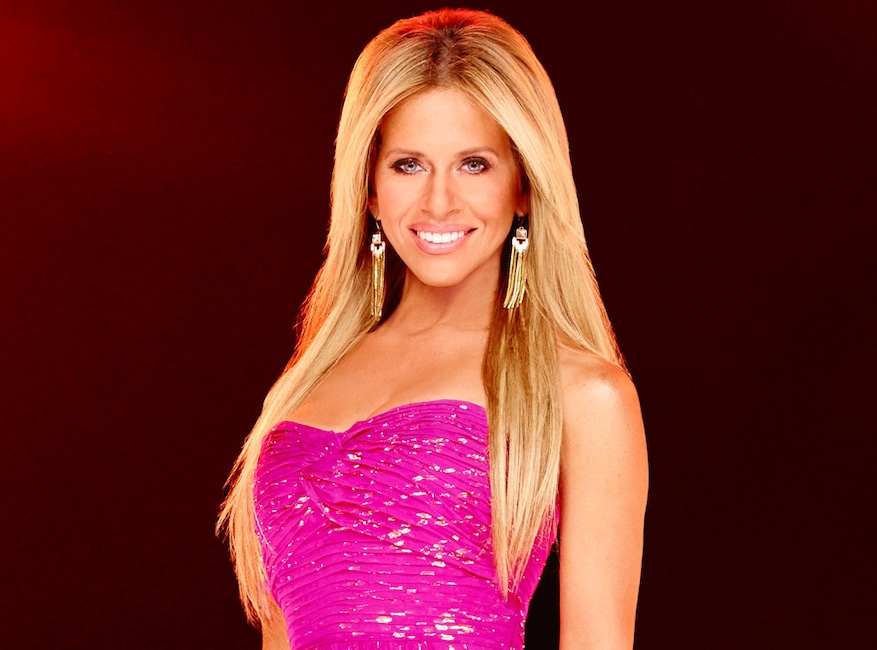 Alex Martinez/Bravo
Dina Manzo

Dina Manzo was an original cast member of The Real Housewives of New Jersey, appearing in the first and second seasons of the Bravo series. She exited the show during season two after repeated confrontations with Danielle Staub. After her initial RHONJ tenure, she had her own HGTV series titled Dina's Party, but she then popped up as a guest in RHONJ season four and returned full-time in season six. Being on the show caused some problems between Dina and her family, including sister Caroline Manzo and sister-in-law Jacqueline Laurita. The feud ended years later, but in August 2018 Dina said she has not spoken to Caroline in two years.
Dina now lives in California with partner Dave Cantin.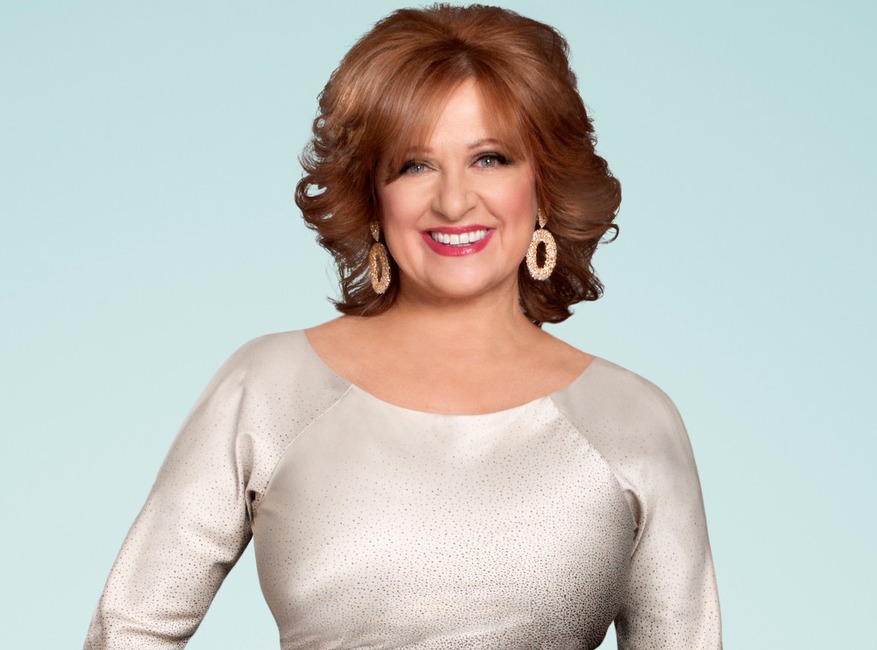 Nino Munoz/Bravo
Caroline Manzo

Caroline Manzo spent five seasons as the matriarch of The Real Housewives of New Jersey before exiting the show for her own family spinoff titled Manzo'd With Children. The spinoff series lasted three seasons on Bravo. She wrote a book, Let Me Tell You Something, in 2013, and launched a soap company, The Friendly Monkey Soap Company, that sells goods, including soaps and candles, on Etsy.
According to sister Dina, the two former costars still are not speaking, despite previously making amends. Caroline became a grandmother for the first time when daughter Lauren and son-in-law Vito welcomed daughter Marchesa Anna Scalia in 2017.
The Real Housewives of New Jersey airs Wednesdays, 9 p.m. on Bravo.
(E! and Bravo are both part of the NBCUniversal family.)
.