We never need reason to watch Pretty Woman, but today, we have the perfect excuse…it's Julia Roberts' birthday!
Since it's the film's leading lady's big day that means we can definitely justify a repeat viewing of this classic, or really any of the screen icon's movies that we love to watch over and over again.
The Oscar winner is celebrating her 51st birthday today and while we would love to be at her birthday bash, we will settle for taking a trip down memory lane by remembering all of the roles that have made her an A-lister over the years.
Even though Roberts is turning 51, it's hard to believe that her career has span three decades. From Mystic Pizza to Money Monster, the versatile actress has made us laugh, cry, and basically, just have all the feels with each and every one of her memorable flicks.
There have been so many amazing movies and roles from the Georgia native throughout the past 30 plus years that we had to narrow it down to her top 20 characters. 
Check out if your favorite made the list and then do us a favor and vote for the best of the best.
Yes, in honor of the Eat Pray Love star's birthday, we are asking you do the impossible…pick the most iconic Roberts' film of them all.
Ready, set, go!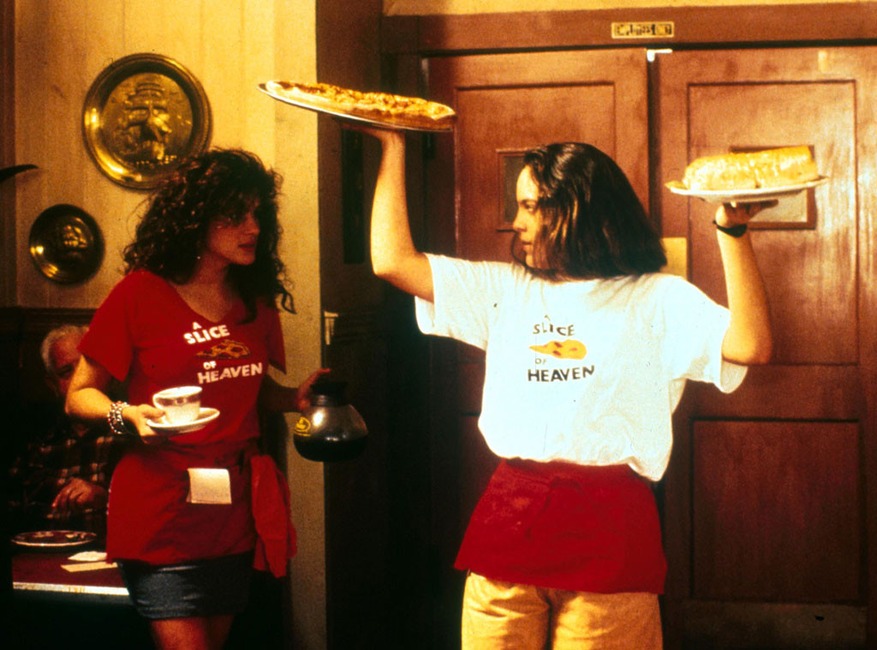 Globe Photos/ZUMAPRESS.com
Mystic Pizza

Julia Roberts plays Daisy, a girl who works at a pizza parlor with her sister (Annabeth Gish) and friend Jojo (Lili Taylor) in Mystic Pizza. What the three girls didn't expect while working together was that the summer after high school would be life changing as they bond over new romances and dreams for the future. 
TriStar Pictures
Steel Magnolias

Shelby, portrayed by Roberts, is a type one diabetic woman who struggles with the repercussions of the condition and how it will affect her future and dream of having a family in this 1989 film.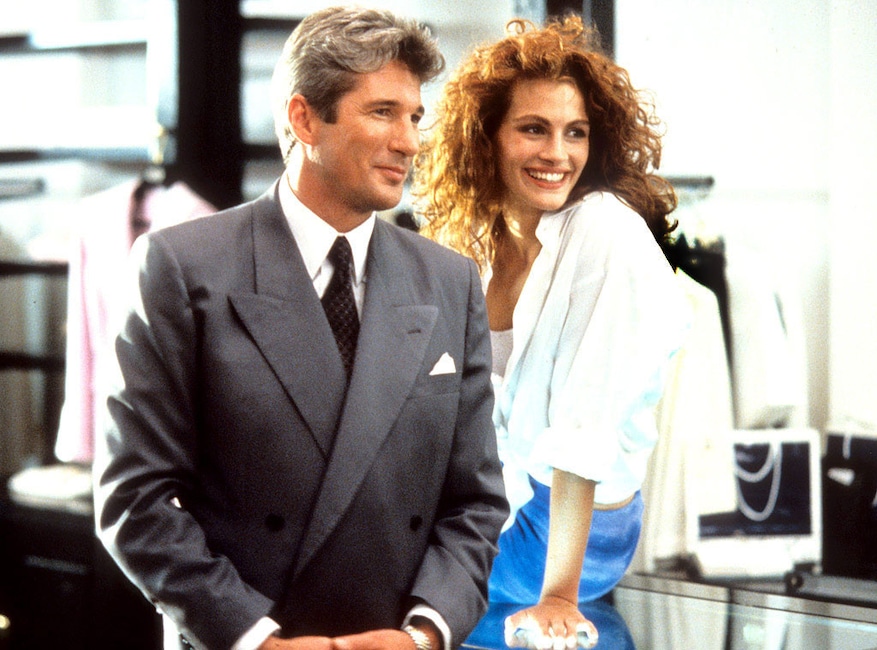 Touchstone Pictures
Pretty Woman

Roberts takes on the role of a hooker named Vivian Ward in this iconic movie. Vivian gets much more than she bargained for when she is hired by Edward Lewis (Richard Gere) to accompany him to his business functions. While she lives the good life he unexpectedly falls in love with her giving fans a love story they didn't know they needed.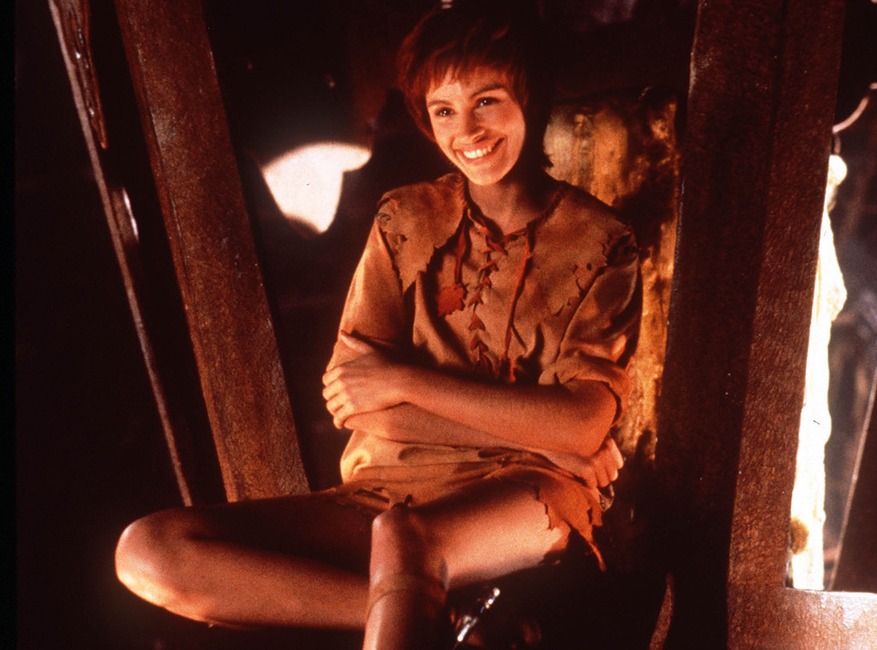 Tristar Pictures
Hook

In this 1991 fantasy adventure film, Tinkerbell (Roberts) accompanies Peter Pan (Robin Williams) back to Neverland in order to help save Peter's children from Captain Hook (Dustin Hoffman).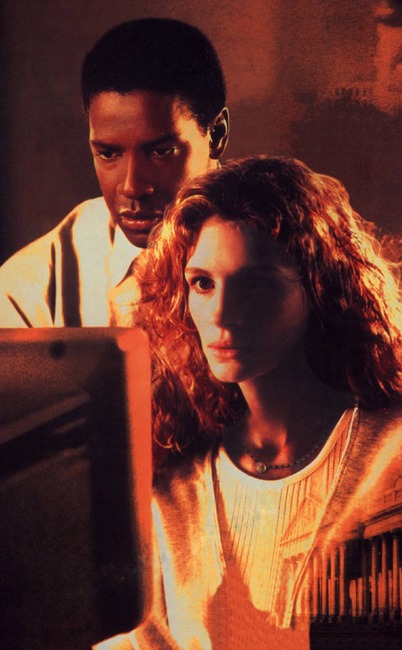 Warner Bros.
The Pelican Brief

In this 1993 political thriller, the Georgia native plays Darby Shaw, a law student who uncovers the truth after two Supreme Court Justices are assassinated.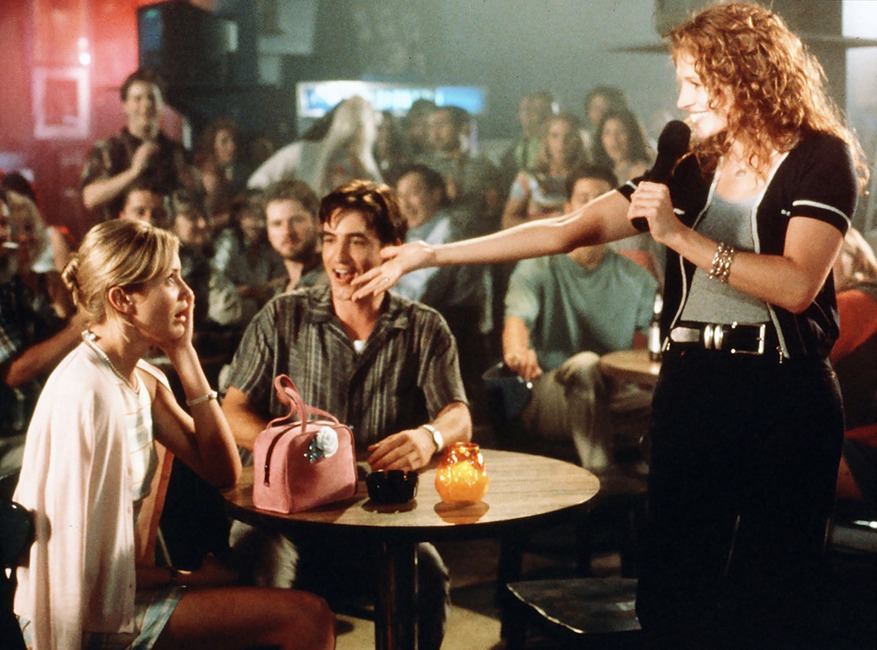 TriStar
My Best Friend's Wedding

My Best Friend's Wedding tells the story of Julianne (Roberts) and Michael (Dermot Mulroney), who are best friends. When Michael gets engaged to another woman things change and instead of supporting the relationship, Julianne tries to sabotage the wedding and get him to admit he loves her as much as she loves him.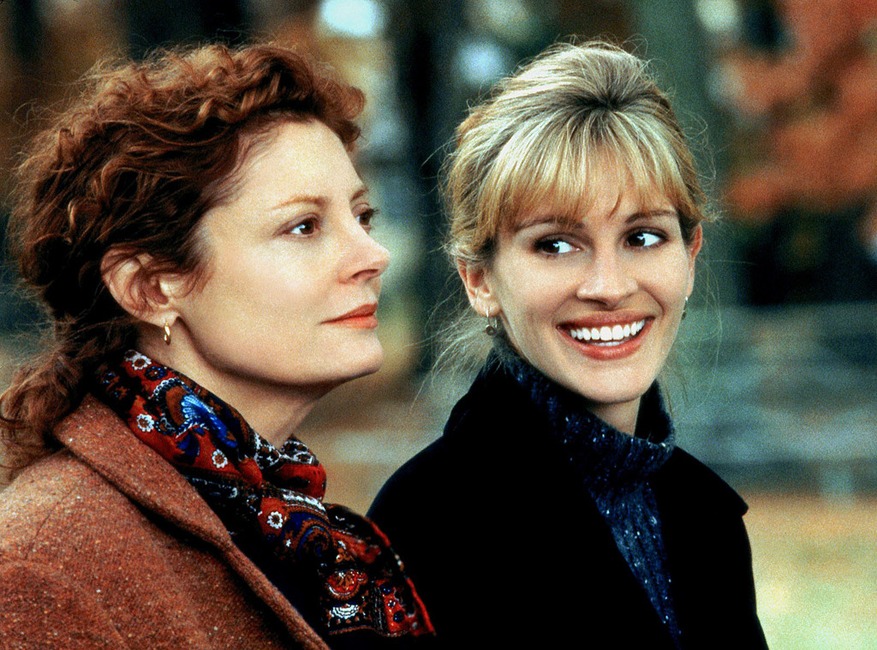 Columbia Pictures
Stepmom

Prepare to cry when watching Stepmom, because although Roberts plays the dreaded stepmom Isabel Kelly, who is at odds with the mother of her stepchildren, Jackie Harrison (Susan Sarandon), when Jackie gets cancer the entire family comes together knowing soon the kids will only have one mother.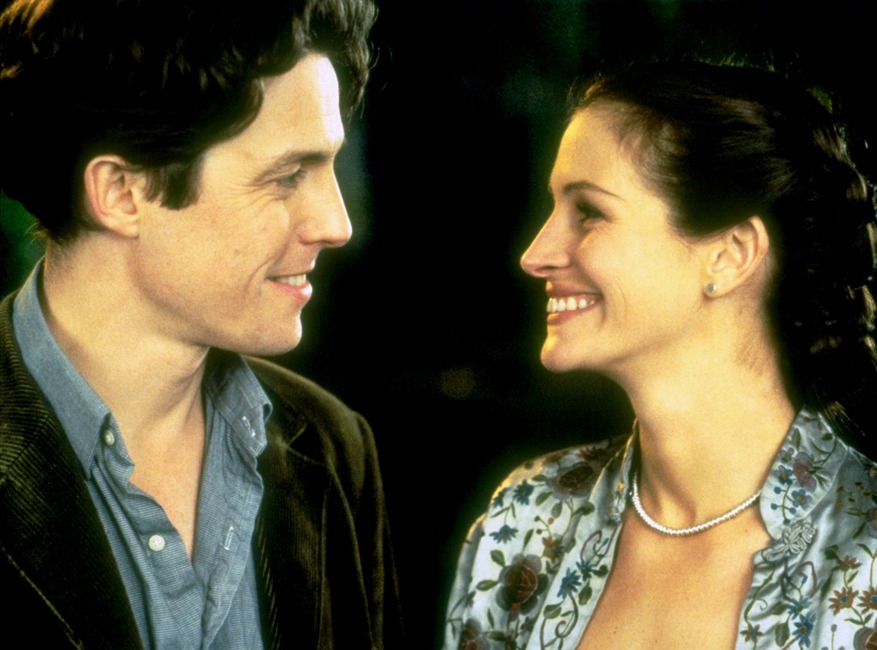 Polygram Film Entertainment
Notting Hill

In this 1999 romantic comedy, Roberts is an A-list movie star who unexpectedly falls in love with a bookstore owner (Hugh Grant) while promoting a film in London.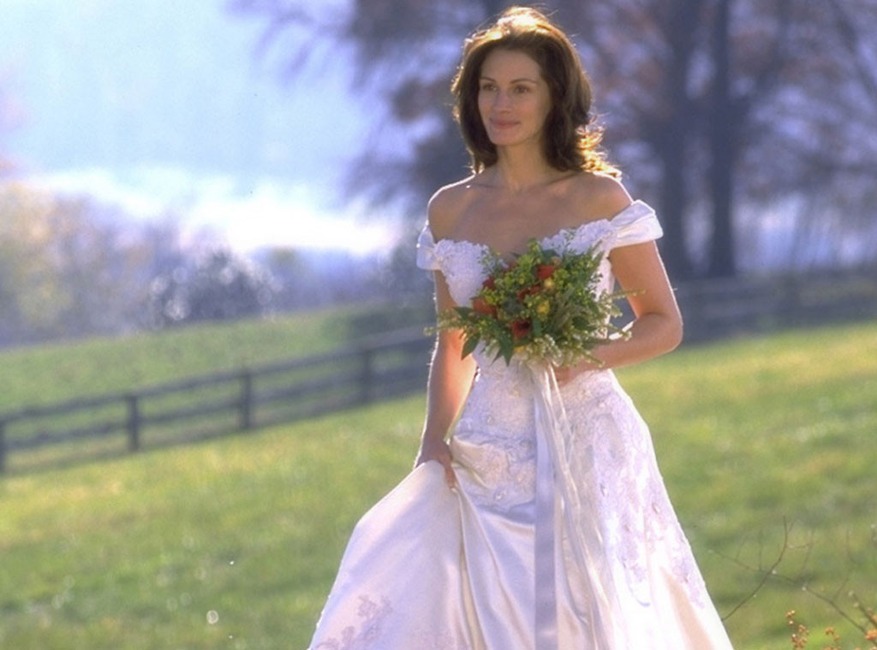 Paramount Pictures
Runaway Bride

Maggie Carpenter (Roberts) is the runaway bride. In the film, the actress brings to life this iconic character who has a history of leaving her fiancés at the altar, including the reporter who comes to town to investigate her, write about her, and eventually fall in love with her.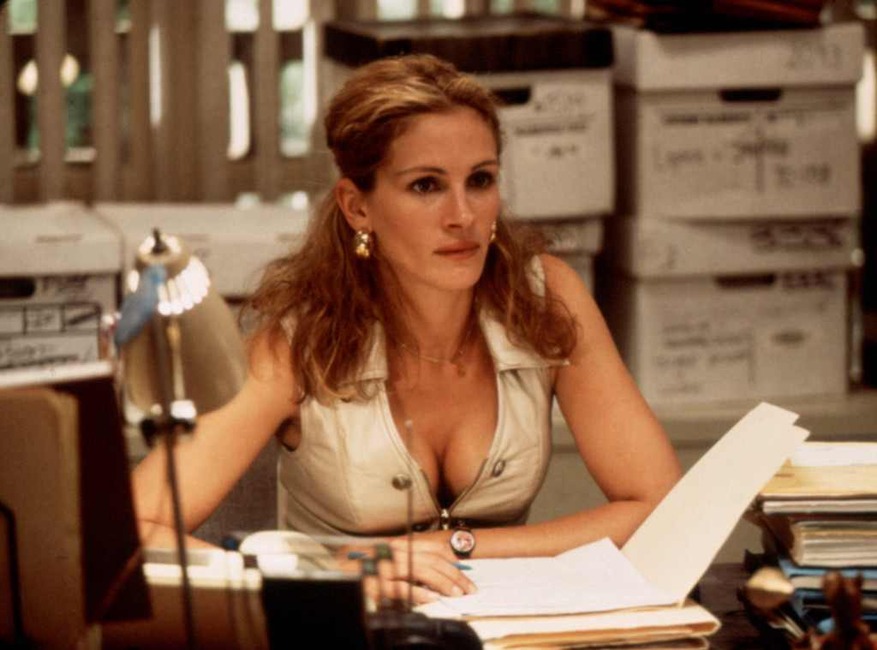 Universal Studios
Erin Brockovich

The 51-year-old actress became an Oscar winner with her role in Erin Brockovich. She plays the title character who is a single mother and legal assistant who brings to light a suspicious real estate case involving the Pacific Gas and Electric Company, which ultimately leads one of the largest class action lawsuits in American history.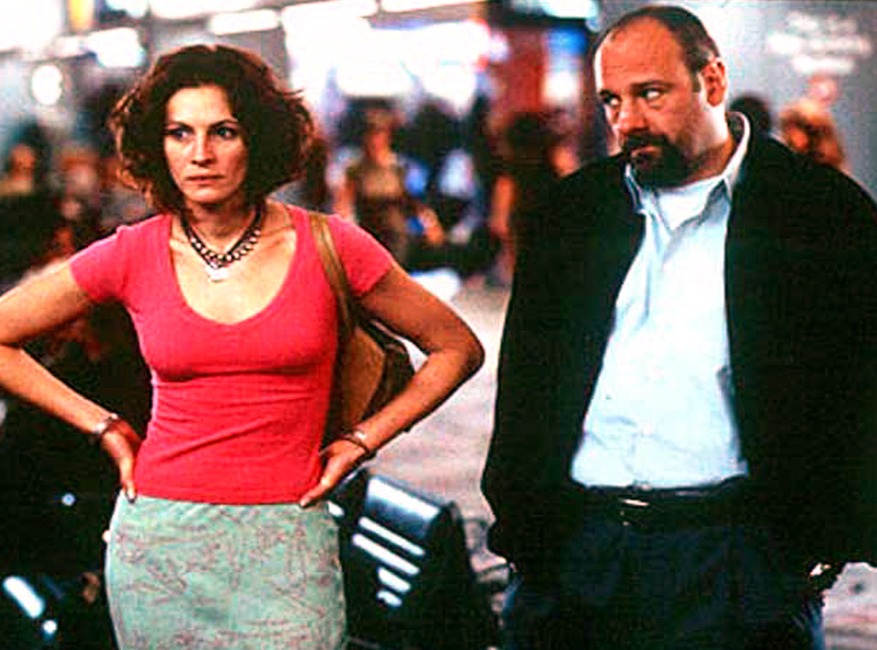 Merrick Morton/Dreamworks
The Mexican

Roberts plays Samantha, the girlfriend of Jerry Welbach (Brad Pitt) in The Mexican. Throughout the movie she pressures him to give up his criminal ways AKA transporting an ancient gun across the border and be a normal guy.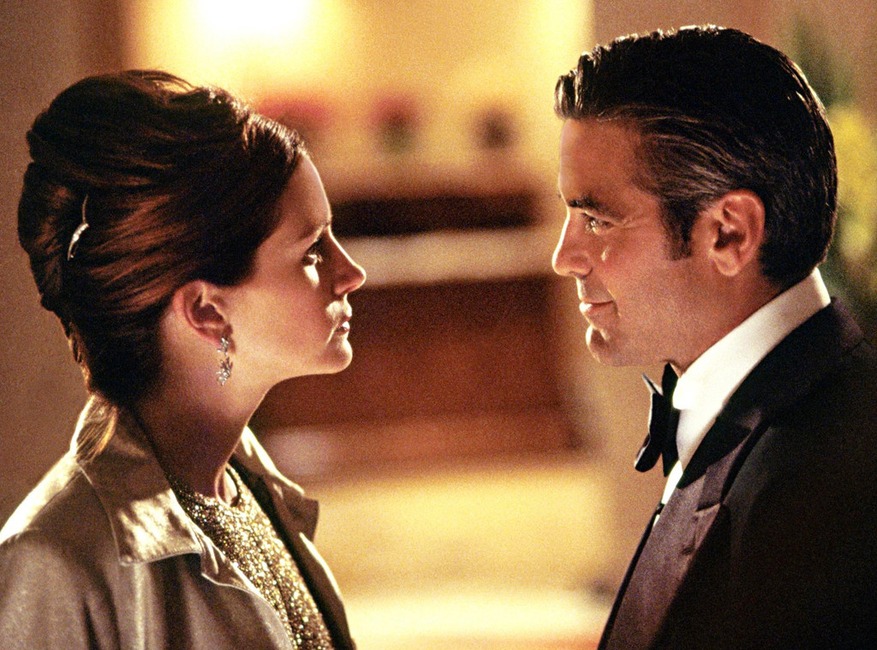 Warner Bros.
Ocean's Eleven

In this remake of 1960's Rat Pack film, Roberts joins an ensemble cast of George Clooney, Pitt, Matt Damon, Don Cheadle and Andy Garcia. Roberts plays Danny Ocean's (Clooney) wife and love as he and his team work to pull off the ultimate Las Vegas heist.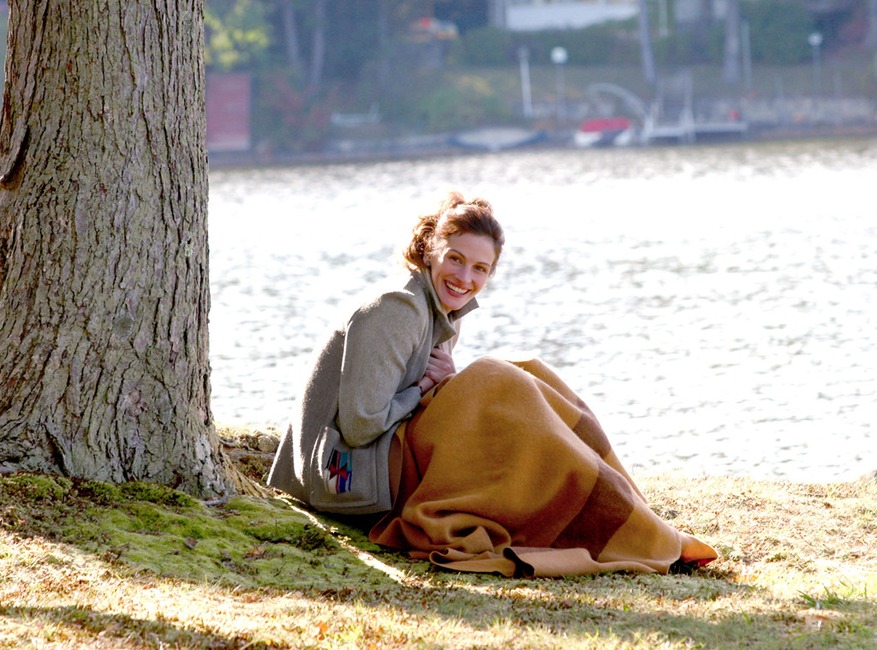 Columbia Pictures
Mona Lisa Smile

Katherine Ann Watson (Roberts) uses her platform as a professor at Wellesley College to encourage social change for the next generation in this 2003 drama.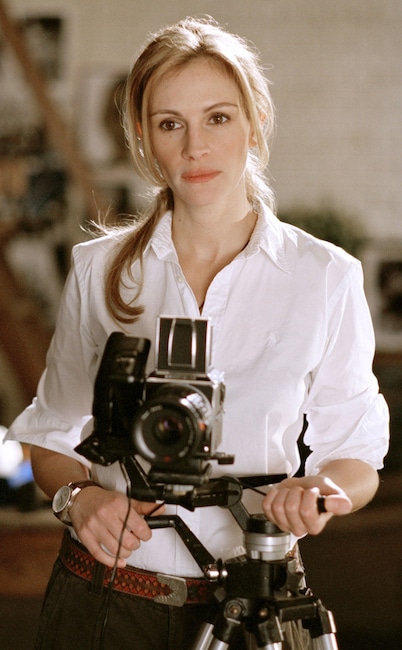 Columbia Picture
Closer

In Closer, Roberts plays Anna Cameron, a photographer who is stuck in a complex "love square" between Dan (Jude Law), Alice Ayres (Natalie Portman) and Larry Gray (Clive Owen).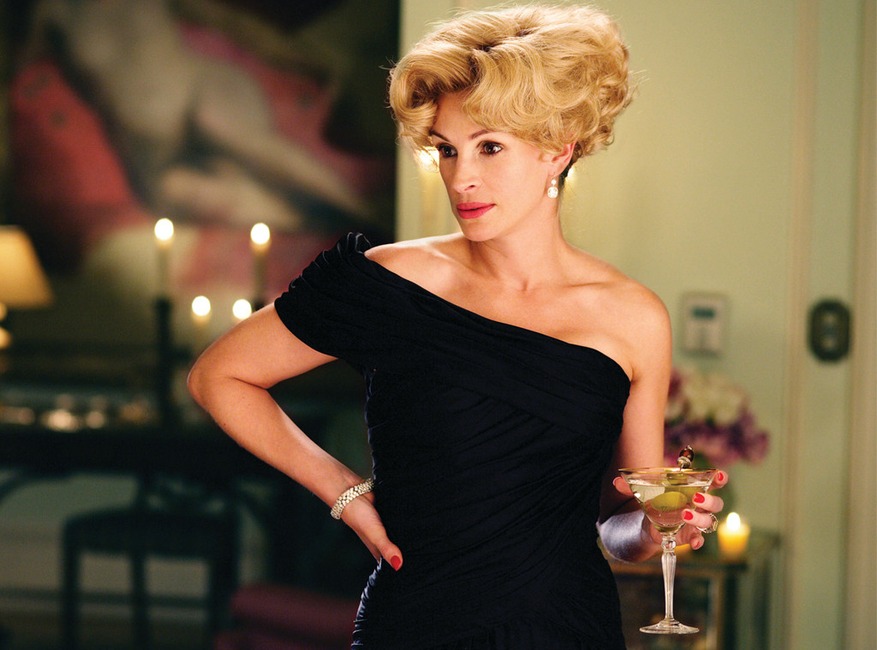 Universal Pictures
Charlie Wilson's War

The mother of two plays Joanne Herring in Charlie Wilson's War. Her character encourages Representative Charlie Wilson (Tom Hanks) to help the Afghan people and visit Pakistani leadership during the Soviet-Afghan War in the film.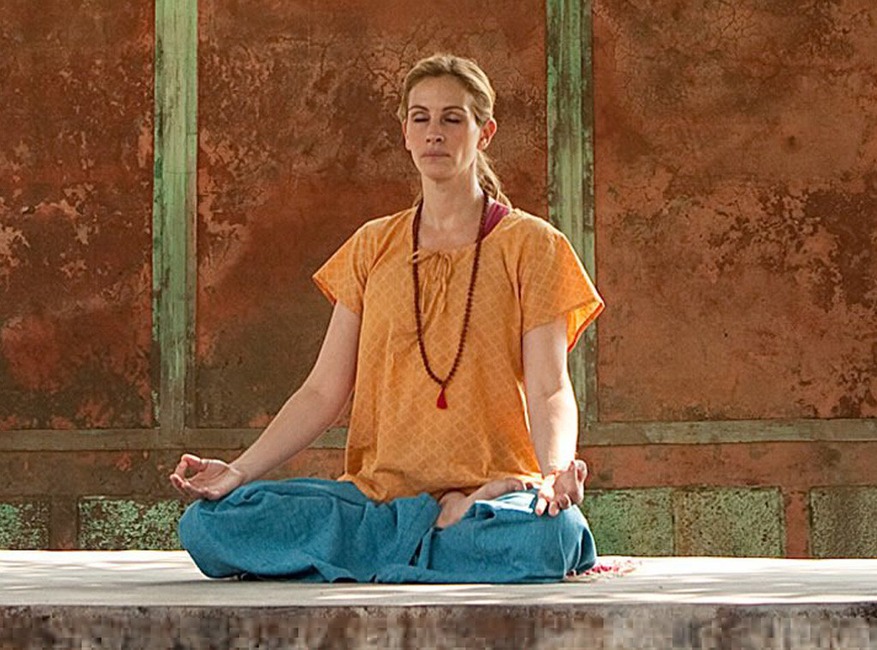 Columbia Pictures
Eat Pray Love

In this 2010 biographical film, Roberts portrays Elizabeth Gilbert, a woman who goes on a journey across the world to find herself. The film is based on Elizabeth Gilbert's best-selling memoir of the same name.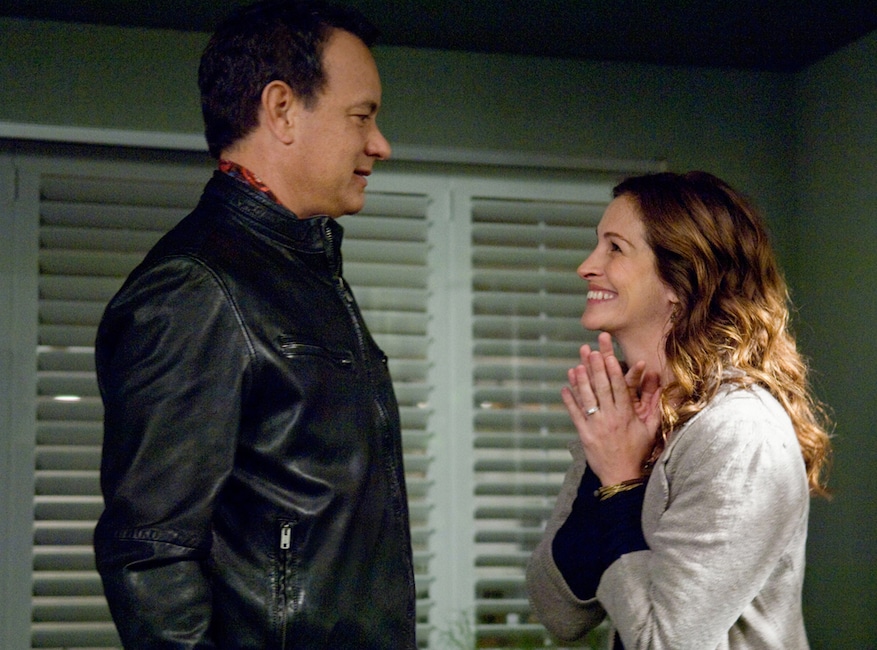 Universal Pictures
Larry Crowne

Roberts and Hanks play opposite each other in this 2011 romantic comedy. When Larry Crowne (Hanks) begins taking classes at community college after losing his job, he unexpectedly begins to fall for his teacher (Roberts).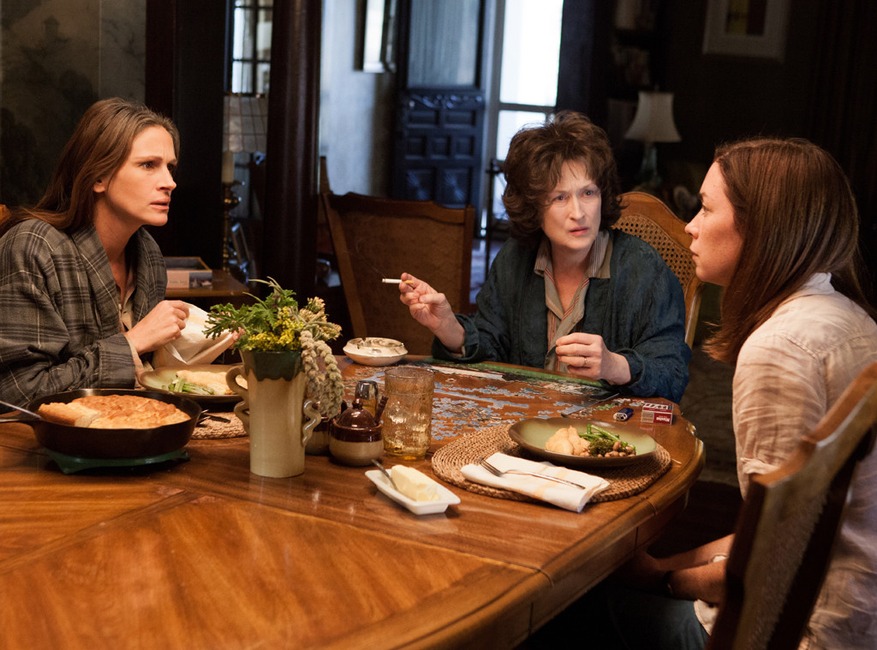 The Weinstein Company
August: Osage County

In August: Osage County, America's sweetheart plays a woman named Barbara who returns home in the midst of family drama during an unusually hot August in a rural area of Oklahoma.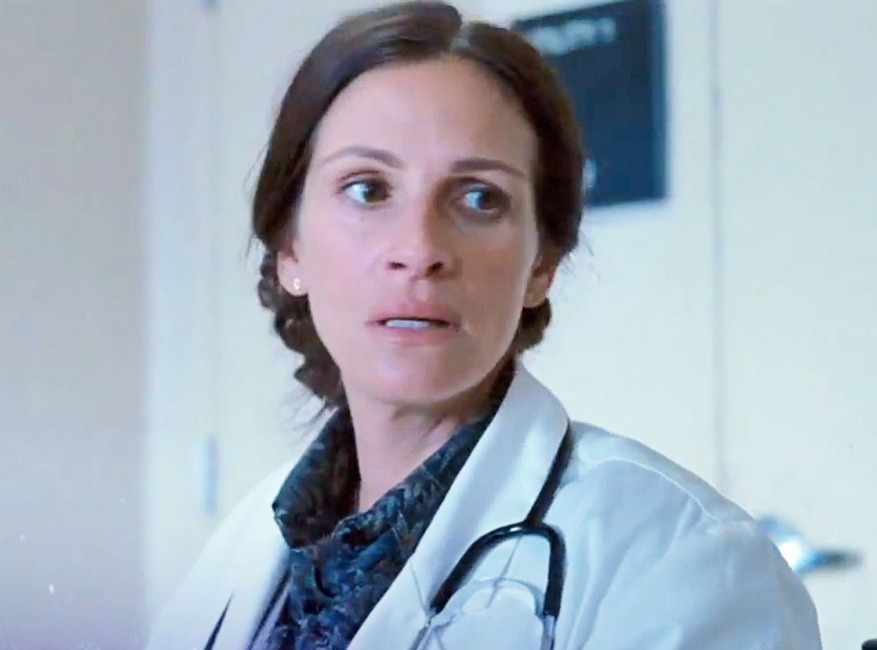 HBO
The Normal Heart

Roberts portrays a physician who finds herself in the middle of the HIV and AIDS crisis during the 1980s in this television movie.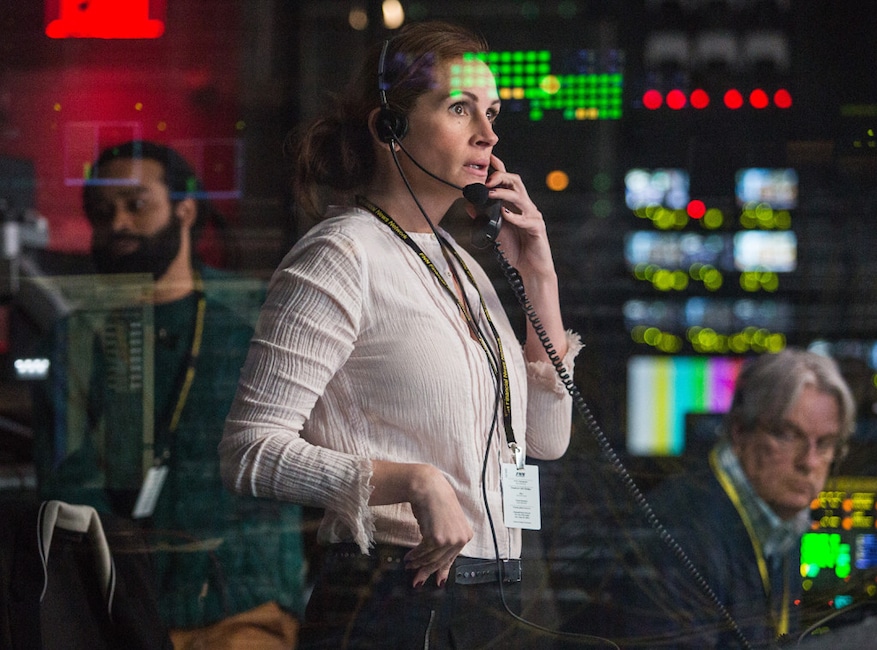 TriStar
Money Monster

In this 2016 thriller, Roberts is a financial news producer who is forced to handle a tense standoff when an irate investor forcefully takes over the television studio where she and TV host Lee Gates (George Clooney) broadcast their show.
Watch E!'s People's Choice Awards Sunday, Nov. 11, 2018 at 9 p.m., only on E!
.