The 2018 E! People's Choice Awards are going to be a great night all around.
But the award show is truly going to be a magical moment for Melissa McCarthy.
Not only is the leading lady a finalist in this year's Comedy Movie Star of 2018 category, but on Tuesday, E! announced that the 48-year-old star will receive the People's Icon Award at this year's ceremony.
The acclaimed actress has been cracking us up, or making us cry (in a good way) for decades, so this honor is totally well-deserved.
Most of the A-lister's roles are comedic, make us laugh just thinking about them, and have the best co-stars to match McCarthy's wit and humor. We love that she always seems to be paired with the perfect person to riff-off of for each and every role.
Even in her more dramatic roles, McCarthy works wonderfully opposite her co-stars, and together they make for an even more memorable performance.
So, in order to celebrate her iconic accolade, we decided to round up some of the most dynamic duos she's ever been a part of.
They're all pretty incredible, if we do say so ourselves, so prepare yourself for a whole lot of awesomeness ahead!
We figured revisiting these magnificent matches is the best way to pass the time until the 2018 PCAs air on Nov. 11. This is when you can see McCarthy receive the People's Icon of 2018 award and possibly also take home the trophy for Comedy Movie Star of 2018.
She will be joined by other A-list attendees on the big night, including Victoria Beckham, who will receive the Fashion Icon Award, John Legend, who will be presenting Bryan Stevenson with the People's Champion Award, and Nicki Minaj, who will be opening the show.
We can't wait! But sadly, we must…at least for a few more days.
In the meantime, take a look at some of McCarthy's perfect partnerships on screen below, and don't forget to vote for your favorite in our poll.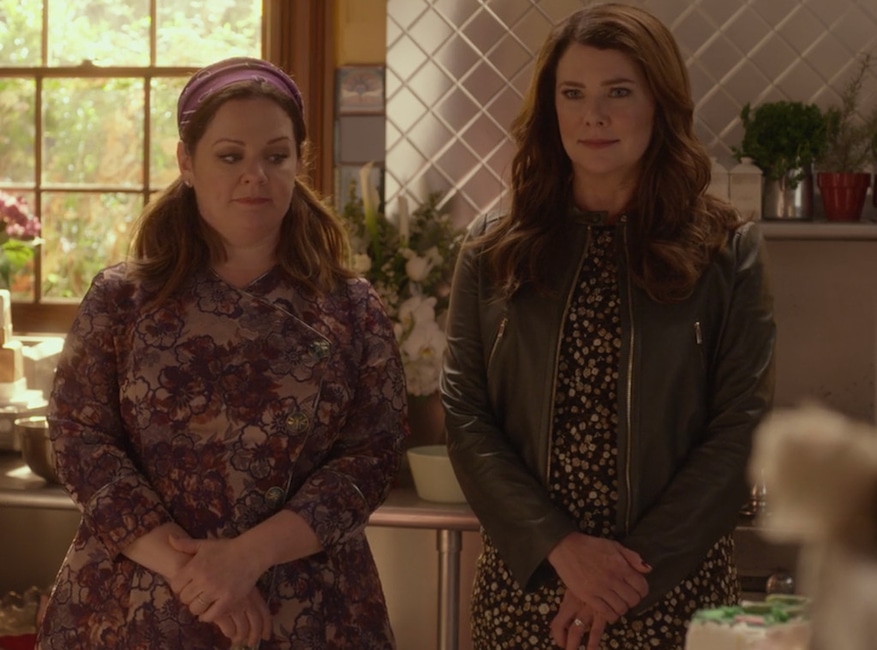 Netflix
Lauren Graham on Gilmore Girls

Lauren Graham and Melissa McCarthy played lovable besties, Lorelei Gilmore (Graham) and Sookie St. James (McCarthy), on the popular series Gilmore Girls from 2000 to 2007. They later reprised their roles for the Netflix revival called Gilmore Girls: A Year in the Life, which dropped in 2016.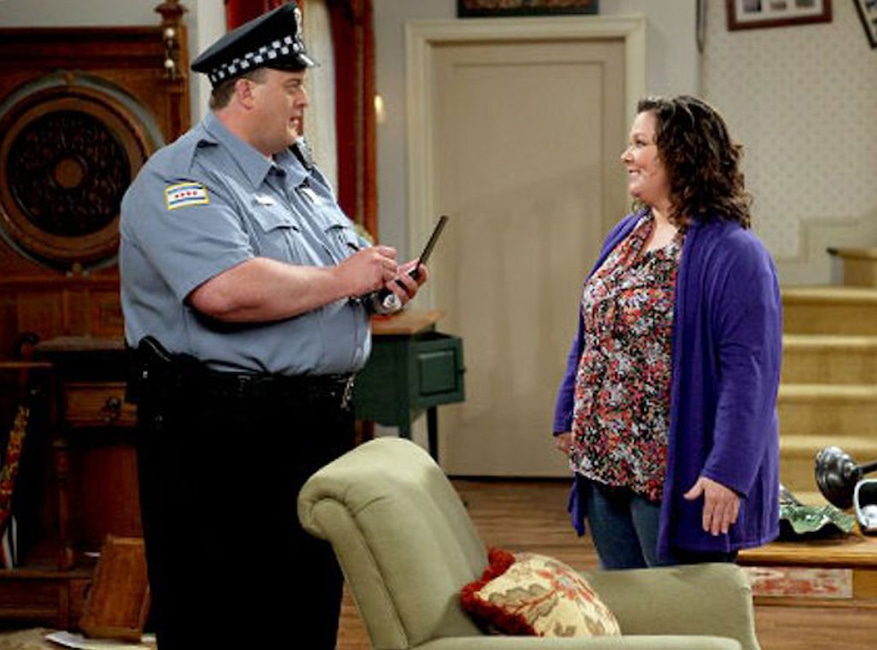 Richard Cartwright/CBS
Billy Gardell on Mike & Molly

McCarthy and Billy Gardell were just the cutest couple on this CBS comedy. The duo played the titular characters on Mike & Molly, and we were sad to see their roles come to an end when the show went off the air in 2016.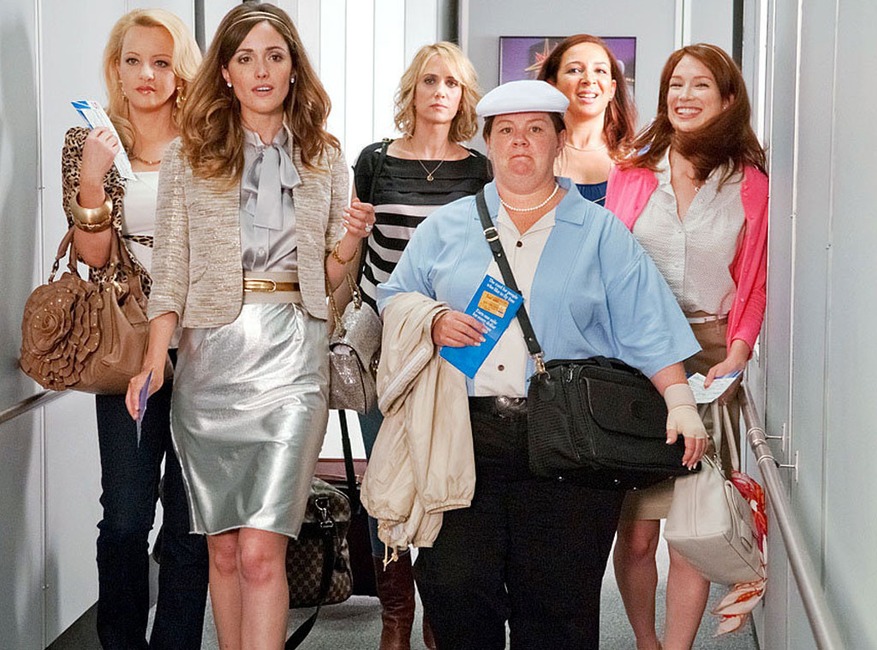 Apatow Productions
Kristen Wiig in Bridesmaids

Isn't having a goofy gal pal the best? In Bridesmaids, oddball Megan (McCarthy) becomes a close confidante for the maid of honor in the film, Annie Walker (Kristen Wiig), when she's down in the dumps.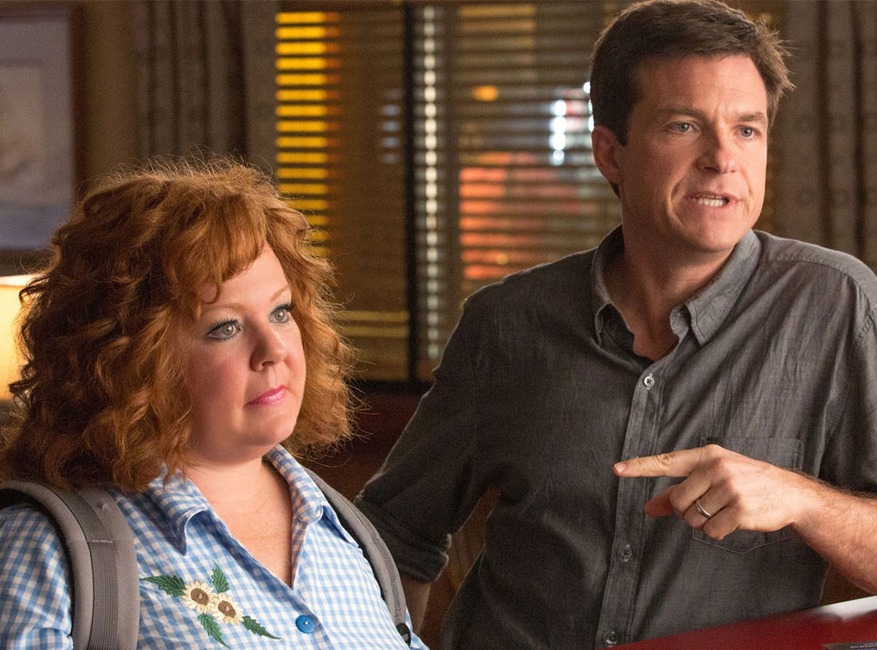 Relativity Media
Jason Bateman in Identity Thief

McCarthy and Jason Bateman bring new meaning to the word "frenemy" in Identity Thief. In the film, Diana (McCarthy) and Sandy Patterson (Bateman) team up to clear Sandy's name for a drug deal he never made, even though Diana started him down this path by stealing his identity in the first place.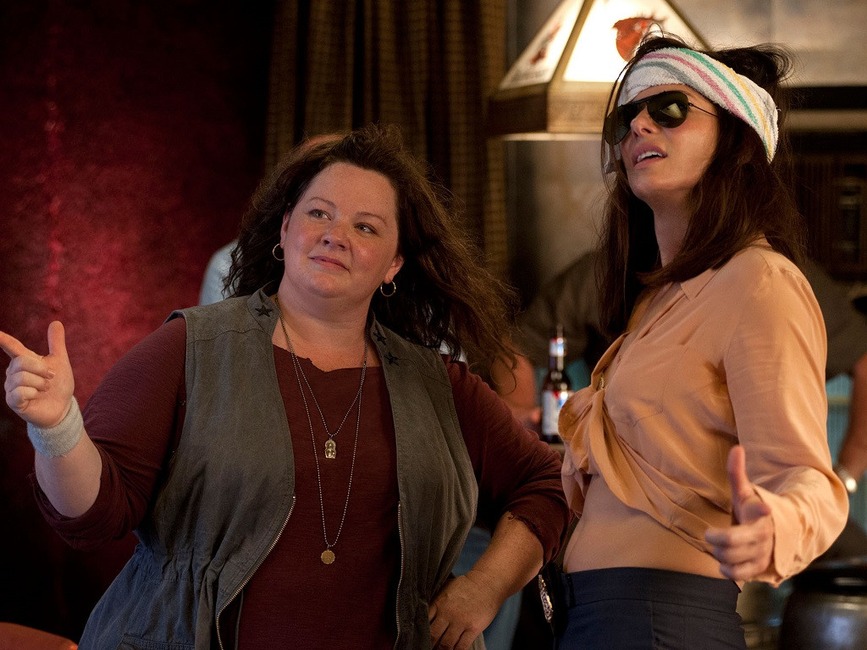 20th Century Fox
Sandra Bullock in The Heat

Sandra Bullock teamed up with McCarthy for the hilarious buddy cop flick, The Heat, back in 2013. McCarthy played Boston detective Shannon Mullins while Bullock played FBI agent Sarah Ashburn, and together they made the ultimate dream team.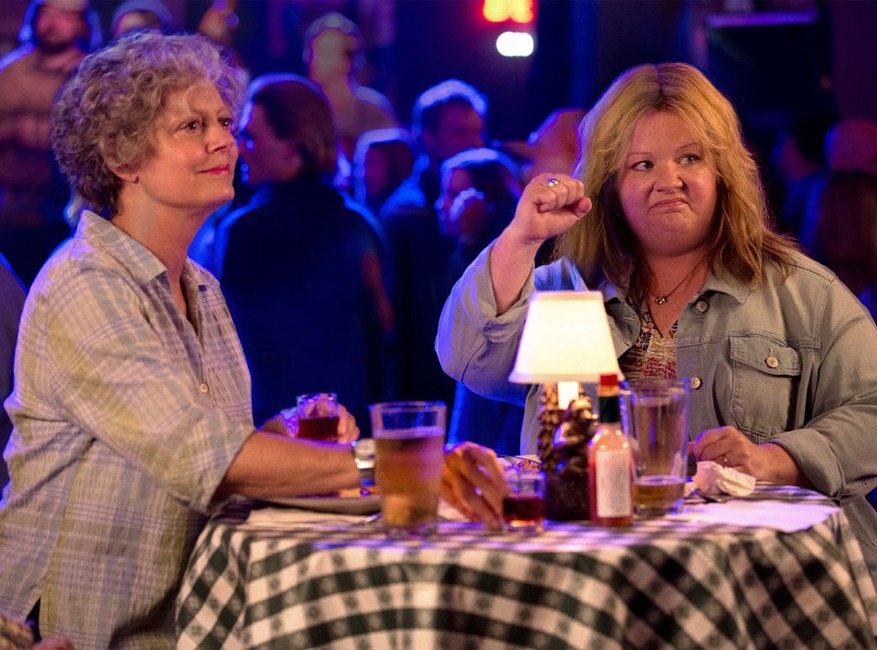 New Line Cinema
Susan Sarandon in Tammy

In Tammy, McCarthy played the titular character while Susan Sarandon played her grandmother, Pearl. The movie follows the duo on a road trip together where anything and everything goes wrong. Talk about family dysfunction!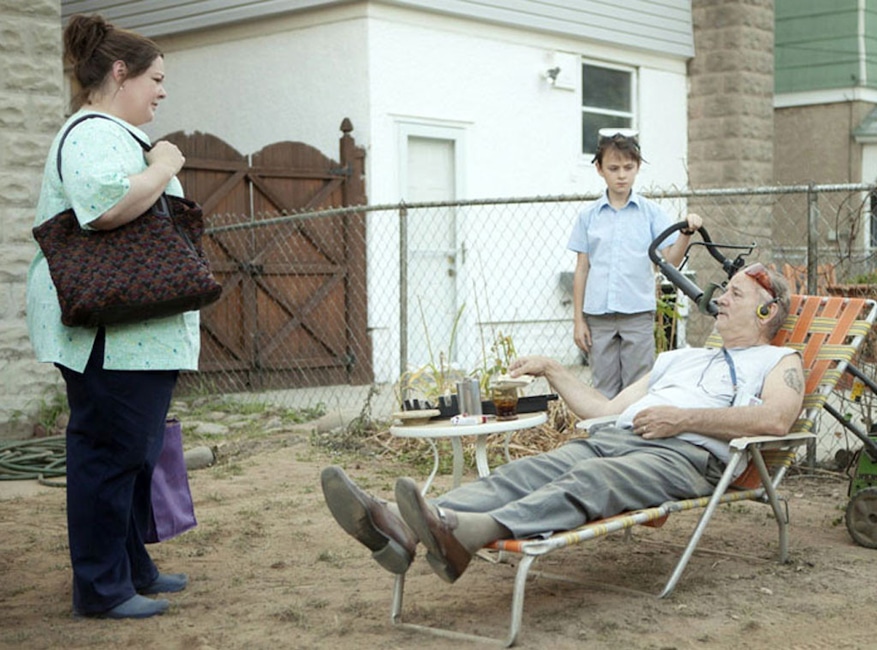 Chernin Entertainment
Bill Murray in St. Vincent

Vincent MacKenna (Bill Murray) plays an alcoholic, war veteran living next door to Maggie Bronstein (McCarthy) in St. Vincent. Vincent eventually develops an unlikely friendship with Maggie's son, Oliver (Jaeden Lieberher), in this emotional film.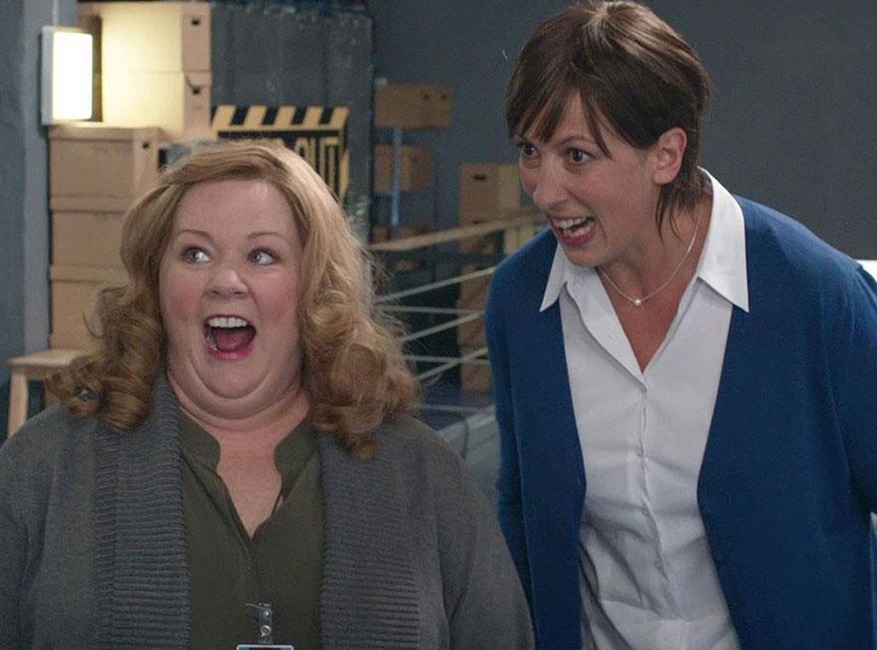 Chernin Entertainment
Miranda Hart in Spy

In Spy, CIA employee Susan Cooper (McCarthy) is forced to leave her desk duties behind and get out in the field when the daughter of an arms dealer reveals she knows the identity of the agency's best agents, and plans to kill them all. Susan teams up with her work bestie Nancy B. Artingstall (Miranda Hart) in order to stop the perilous plot.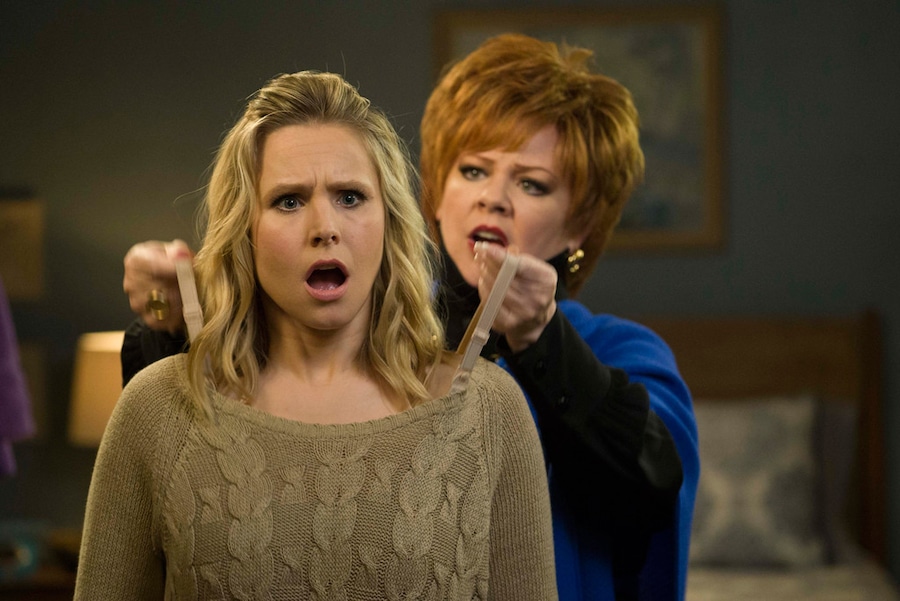 Universal Pictures
Kristen Bell in The Boss

Imagine your difficult, former boss moving in with you. Crazy, right? Well, hilarity ensues when Michelle Darnell (McCarthy) moves in with her former assistant Claire Rawlings (Kristen Bell) in The Boss, in order to rebuild her brand and become America's newest sweetheart.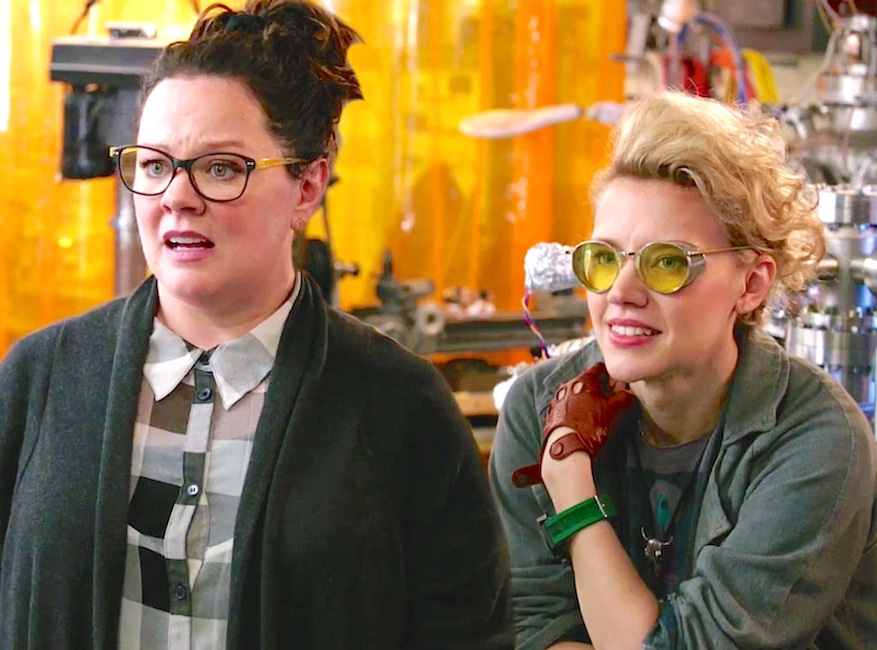 Columbia Pictures
Kate McKinnon in Ghostbusters

In the 2016 gender-flipped remake of Ghostbusters, physicist Abby Yates (McCarthy) joins forces with eccentric engineer Jillian Holtzmann (Kate McKinnon) after her former partner, Erin Gilbert (Wiig), disowns her work on the paranormal.
NBC
Alec Baldwin on Saturday Night Live

We can't think of a better pair to play former White House Press Secretary Sean Spicer and Donald Trump on Saturday Night Live than McCarthy and Alec Baldwin. They're just too funny!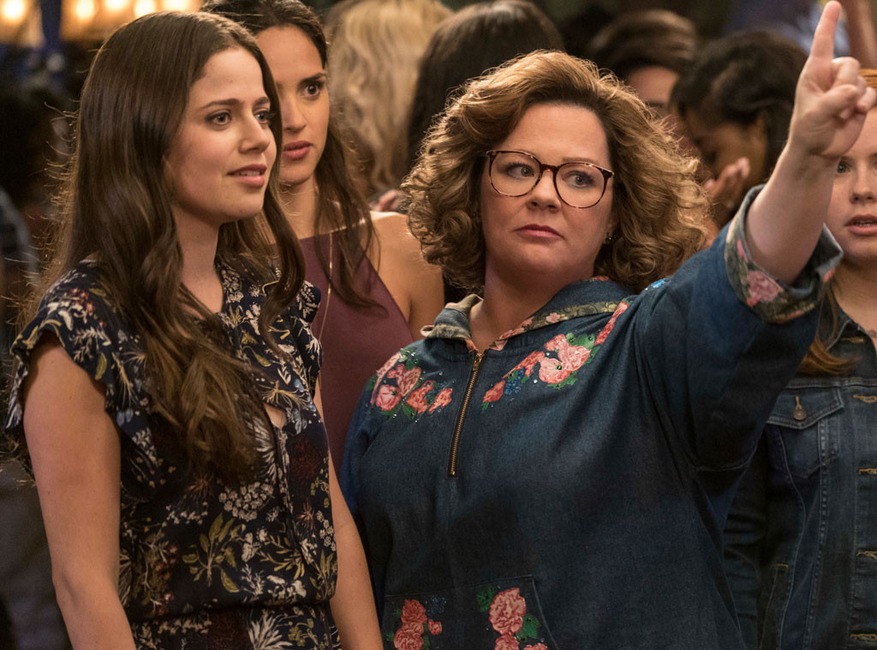 New Line Cinema
Molly Gordon in Life of the Party

In Life of the Party, Deanna Miles (McCarthy) decides to re-enroll in college after going through a big divorce. When she does, she ends up going to the same school as her daughter Maddie (Molly Gordon), who shows her mom the ropes. The generation gap might seem strange, but it makes this such a fun flick!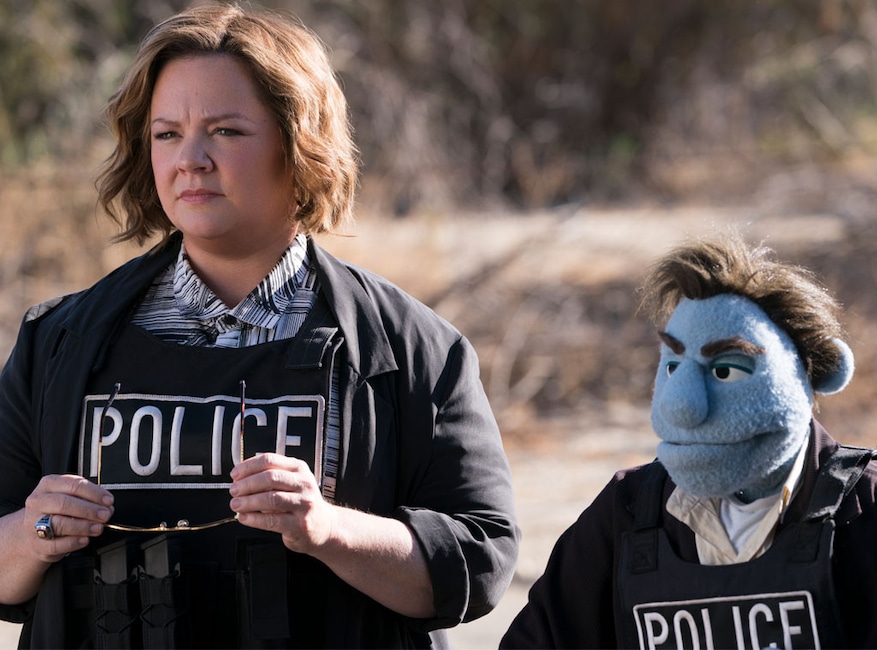 Black Bear Pictures
Bill Barretta in The Happytime Murders

Detective Connie Edwards (McCarthy) and her puppet partner, disgraced ex-cop turned private investigator, Phil Phillips (Bill Barretta), team up to solve a series of murders in The Happytime Murders. This movie might have soft and cuddly characters, but it is definitely not for kids!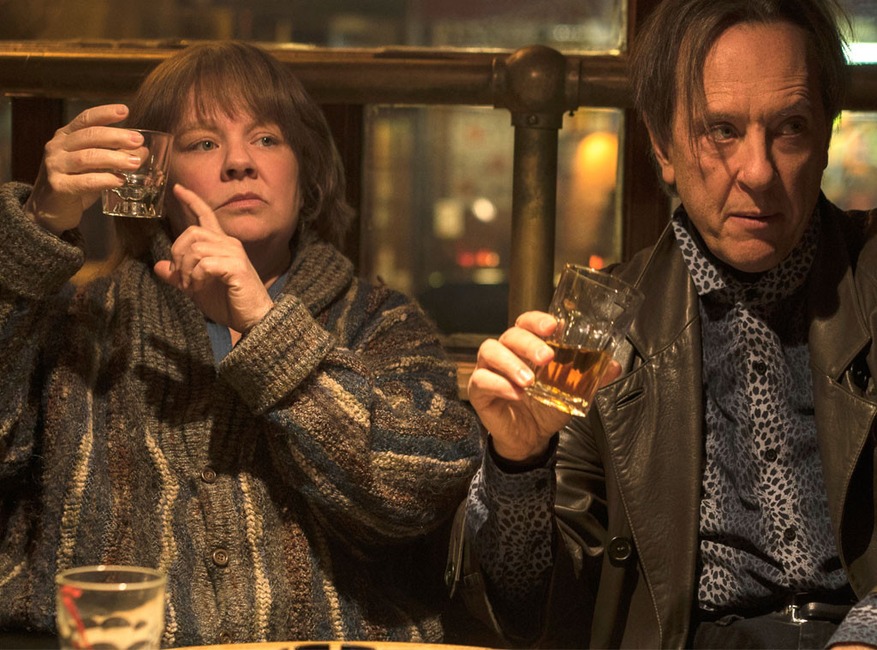 Archer Gray Productions
Richard E. Grant in Can You Ever Forgive Me?

Talk about partners in crime! In Can You Ever Forgive Me?, failing writer Lee Israel (McCarthy) turns to her friend Jack Hock (Richard E. Grant) for help forging letters written by late, acclaimed writers.
Voting has already closed for the PCAs finalists, but you can still sound off in our poll below about which of McCarthy's dynamic duos is your fave!
Don't miss Live From the Red Carpet: The E! People's Choice Awards Sunday, Nov. 11 at 7 p.m. followed by the inaugural E! People's Choice Awards at 9 p.m.!
.